Enid Blyton books for children include Noddy, Famous Five, Secret Seven and The Magic Faraway Tree. Read her biography and buy her books.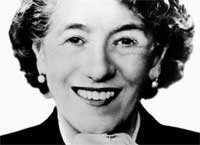 Profile
Name: Enid Mary Blyton
Date of birth: 11th August 1897
Died: 28th November 1968, aged 71
Place of birth: East Dulwich, England
Nationality: British
Occupation: Novelist, poet, teacher
Family: Husband, 2 children
Links

Enid Blyton Website
More facts about Roald Dahl, all his books and fun games.
Enid Blyton Books
Enid Blyton is estimated to have written about 800 books over 40 years.
That is a lot to list here so here are a few that she is most famous for.
Shop for Enid Blyton