Julia Donaldson books for children include The Gruffalo, Stickman, Zog and The Highway Rat. Read her biography and buy her books.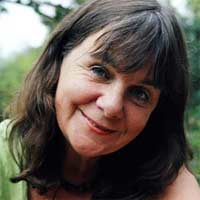 Profile
Name: Julia Donaldson
Date of birth: 16th September 1948
Place of birth: London, England
Nationality: British
Occupation: Writer, playwright
Family: Husband, 3 children
Biography:
Julia Donaldson was introduced to poetry at a very young age when her father gave her the book 'The Book of a Thousand Poems'. As a child she acted and sang with the Children's Opera Group and learned the piano.
Along side writing songs which Julia Donaldson would perform with her husband, she also became an editor at a small book publishers in 1974. She was a talented song writer and regularly wrote songs for BBC Children's Television. One of those songs were called 'A Squash and a Squeeze'. Julia Donaldson wrote two musicals for children in the late 70s which was shown in London and Brighton.
After having her children and volunteering in her son's school. 13 years after she first wrote 'A Squash and a Squeeze' she was contacted by a publishing company asking if her song could become a picture book for children. It was then that Julia Donaldson realised that she could use her song writing to create stories.
Since then she has had amazing success with many books. 'The Guffalo'
Links

Julia Donaldson Official Website
View everything Julia Donaldson. Books, poems, songs, plays, educational books and more.
Julia Donaldson books
Follow Super Brainy Beans's board Julia Donaldson on Pinterest.
Shop for Julia Donaldson books