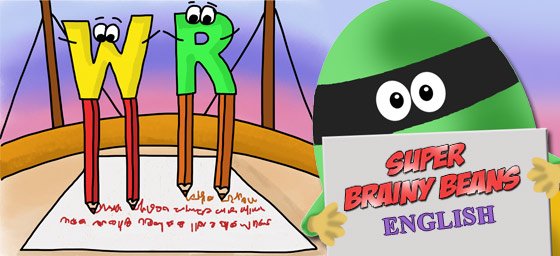 Writing for Reception Maths, Early Years Foundation Stage (EYFS) at Primary School. Homework help with step by step guides on everything you need to know.
Writing through play
Children continue to write through play pretending to write letters, shopping lists, menus etc.
Make available exciting writing materials: different sized paper, different colours, lined, plain, different shaped paper, card, tracing paper, pads, envelopes, post-it notes, books, wallpaper (old), pencils, pens, chalk, crayons and wipe-board.
Write your name
Children at this age should learn to write their own name by forming the letters correctly.
Get your child to practice writing their name by tracing over the letters.
Here we use tracing paper to copy over the letters. If you don't have tracing paper use a light pencil to outline the letters for your child to go over. Have fun by pretending to draw the letters in the air.
Labeling work
Encourage your child to label their drawings or paintings with words. Your child should be able to explain what they have written even if you can't read it. Praise their efforts to encourage them to write more.
Forming letters
See our Handwriting page for worksheets to help your child form letters correctly.
Writing direction
Your child should understand that writing goes from right to left. Point this out when you write their name or a simple sentence. Get your child to tell you a sentence for you to write down.
Story writing
Encourage their imagination for making up stories. Let them tell you a short story for you to write down. They can then draw pictures for their story which you can then read back to them.
Reading stories together will help your child become better writers. See more on this on our Reading page.
Writing with phonics
Your child should start to write sentences using their phonic knowledge. As long as sentences sounds right phonically this is fine at this stage. Learn the phonic sounds on our Phonics page.

Follow Super Brainy Beans's board Writing on Pinterest.