Description
Year 1 spelling words list printable worksheets for KS1.
Features
430 words to spell for children in Year 1.
Broken down into 43 pages of spelling tests.
Each page is a new week of spellings.
Every test uses the Look, Say, Cover, Write, Check method.
Covers all the essential words to learn in Year 1.
Print at home.
Includes:

40 top words
30 words adding: ed; ing; er; est; s; es;
10 contractions
10 compound words
50 words with the sounds: oa; ee; v; k; ee;
10 words with the prefix: un;
273 words containing: all; ell; ill; ai; ff; ft; oo; ss; at; ass; ll; zz; ck; oi; ay; oy; ea; ow; ou; ear; i-e; o-e; ue; ew; nk; ng; ch; tch; ie; air; are; ar; igh; er; it; ur; a-e; e-e; u-e; or; aw; au; ph; wh;
7 days of the week
Blank sheet for you to fill in your own words.
Spelling Tips
Spellings make up a percentage of marks in some tests so it's important to learn them early and not lose marks on spellings.
The best way to remember your spellings is the look, say, cover, write, check method. Regularly practising this way will improve spellings.


Practice your spellings for four days then get someone to test you on the fifth day without looking at the words first.
If you find the spellings difficult in your year then try starting with spellings from the year below.
It's ok to work lower than the year you are on and fill the gaps rather than struggling at your level without understanding the basics.
For more information on how to help your child with their spellings check our Spelling pages on our website.
Check out our spelling videos on YouTube.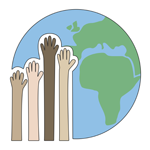 Education for everyone
Super Brainy Beans supports charities help children get a better education all around the world. We will donate 20% of our profits to organisations working to improve education in underdeveloped and difficult areas. By buying our book you can be happy knowing you have helped your child's education and the education of other children around the world.