The Jigsaw Puzzles Shop
The jigsaw puzzles are animal shaped for kids or adults. Choose from different sized puzzles.
All puzzles are large and boxed with fun facts that will teach about animals. Fun, inspiring, challenging and exciting unique shaped puzzles for kids and adults that bring people together.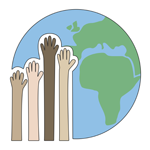 Education for everyone
20% of profits made by Super Brainy Beans go towards helping improve education for children in developing countries.
See what charities we support.