English worksheets & books
English worksheets and books for kids in Primary School. Homework help with our range of books for kids in KS1 & KS2.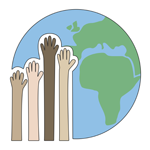 Education for everyone
20% of profits made by Super Brainy Beans go towards helping improve education for children in developing countries.
See what charities we support.