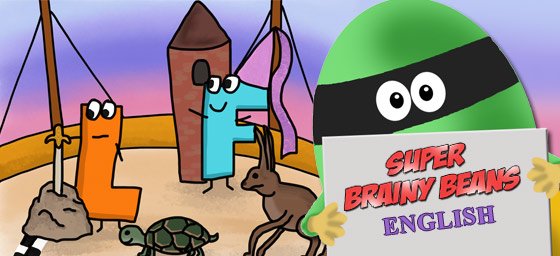 Myths and Legends
for kids
Myths and Legends for kids. Primary homework help in English. Find out what a myth, legend, folktale and a fable is.
What is a Myth?
A myth is a story that explains why people, animals or things are the way they are. They are normally set a very long time ago such as when the world was being created. Myths may have gods and goddesses who have amazing powers to make extraordinary things happen.
Examples of myths
How giraffes got their long necks
Hercules (Greek myth)
Pandora's Box (Greek myth)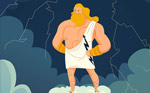 Mythology Gods
See if you can find 10 stars in 50secs. Can you complete all six levels of the Mythology Gods?
Greek myths links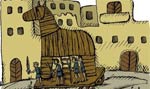 Storynory - Greek Myths

Listen to free audio stories on Greek Myths.
What is a Legend?
Legend - A traditional story based on truth but that has had bits added and which have been passed on from person-to-person.
A legend is about people and their actions or deeds. Stories about people mentioned in history are often told for a purpose and are based on facts, but they are not always completely true. The added bits make the story more interesting such as in the cases of Robin Hood, Queen Boadicea and King Arthur. For example, King Arthur was a man in the 5th/6th century but the parts about the round table and Merlin the Magician maybe not true. There was a Robin of Loxley (Robin Hood) and he helped the poor but he didn't have a band of robbers. Boadicea did exist but legend says that she escaped prison and carried on fighting, rather than dying there which is what really happened.
Follow Super Brainy Beans's board Myths and Legends on Pinterest.
What is a folk tale?
Folk tales are also known as fairy tales and they are stories that have been made up by people (or folk). Folktales have imaginative characters, happy endings and may contain magic. These stories have always been children's favourite stories and many of them have been turned into well-known films.
Examples of folk tales/fairy tales
Cinderella
Jack and the Beanstalk
The Three Little Pigs
Beauty and the Beast
Little Red Riding Hood
Follow Super Brainy Beans's board Fairy Tales on Pinterest.
What is a fable?
Fables are short stories that have a meaning. This meaning is called a moral. It teaches how we should behave and live our lives. Fables have animals as the main characters who can talk and act like humans. There is usually one animal who is weak and it often contains a hero or villain.
Examples of a fables
The hare and the tortoise
The wind and the sun
The boy who cried wolf
Fable links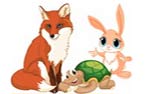 Tales with Morals

Read the most famous fables.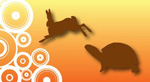 BBC - Aesops Fables

40 of Aesop's Fables are told by an all-star cast, including Lindsay Duncan, Richard E Grant, Jane Horrocks, Alison Steadman and the late Richard Briers.