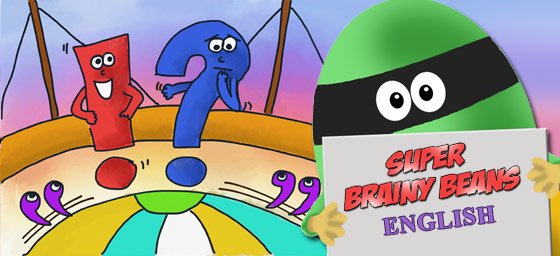 Punctuation marks
Punctuation marks for Year 1 KS1 . Punctuation worksheets and games for kids by Super Brainy Beans. Primary homework help with punctuation exercises.
Year 1

Full stops
Full stops are used to end a sentence.
I went swimming today.

Capital Letters
Sentences always start with a capital letter.
Today is my birthday.
Capital letter also comes at the beginning of a name of a place, person or date.
Dave moved to London City in January
Always use a capital letter when writing I in a sentence.
James always laughs when I pull a silly face.

Question mark
Question marks are used at the end of a question.
Did your football match go well today?

Exclamation mark
Use the exclamation mark to show emphasis or surprise.
Stop! The car is coming.
NOTE: Don't use more than one exclamation mark.