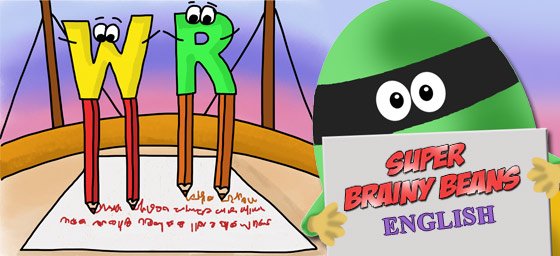 Writing for
Year 3
Writing for Year 3 KS2. English homework help with checking your work and shape poems.
Checking your work
It is important to check through your work and make sure that you correct any errors.
Did you read through your work?
Always read through your work. It's a good way of finding simple mistakes.
Did you use capital letters & full stops?
Have you used capital letters and full stops in the right places?
Did you use correct punctuation?
Check your other punctuation. If you need more punctuation practice visit our punctuation pages.
Did you use finger spaces?
Spaces between your words make your writing clearer for others to read.
Do you have neat mistakes?
If you make a mistake don't scribble it out. Put and neat line though through it.
Did you write your letters correctly, are they all the same size?
Writing your letters neatly and clearly will make it easier for your teacher to read.
Did you use joined-up writing?
Good handwriting is important. If you need to work on your handwriting visit our handwriting pages.
Can someone else read it?
You may have written the best thing since Harry Potter but if no one can read it, it means nothing.
Have you written as much as you can?
Have a look to see if you have gone into detail in one part of your work but rushed the next. It may be odd if you have set the scene in two paragraphs but then finished your work in two sentences.
Have you used describing words?
Describing words make your writing more interesting to read.
Shape Poems

Rhyming Dictionary
Type in the word you want to rhyme and click the 
Show Rhymes
 button, and I'll show you a list of words that rhyme with your word.