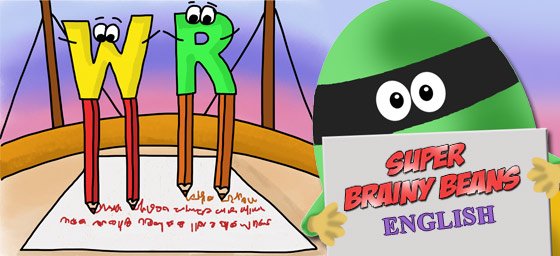 Writing for
Year 4
Writing for Year 4 KS2. English homework help with writing paragraphs and emails.
Paragraphs
Paragraphs are used when there is:
Something new is happening
The time changes to a different part of the day or night
There is a new speaker
There is a change of place
To create a paragraph end your sentence and miss a line. Then start a new line.
Below is an example of paragraphs when something new is happening.
But suddenly silence fell. And there was a gasp.
Mr Potter was still fiddling with the folding doors, so he didn't see what was happening. But Class Three did.
One of the big windows in the classroom slid open all by itself, and something flew in.
It was a man on a magic carpet.
From Mr Majeika

by Humphrey Carpenter
Writing emails
Emails are letters or notes that are send through a computer.
Writing emails are similar to writing letters except you do not need a postal address or the date.
To send an email to someone you need their email address. It usually looks something like this:
matt.bean@superbrainybeans.co.uk
The date appears automatically at the top of the email.
Emails can be either formal or informal.
Formal emails
Enter a subject. This would normally be what the email is about.
Begin your formal email with Dear... and end it with Yours sincerely or Yours faithfully.
Informal emails
These can be more 'chatty'. So start with Hi... and end it with Love from or see you soon.
Remember to read through your email before you send it. Once it's gone it is too late to change it.
Also, don't write your email all in capital letters. IT MEANS YOU ARE SHOUTING! Which is very rude.
Have a go at writing your own email below.