Spelling games
Spelling games for Reception Foundation Stage at primary school. Support on reading for kids with Super Brainy Beans. Primary homework help.
Spelling in Reception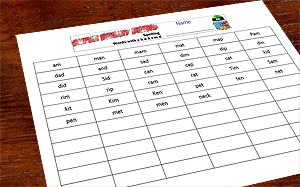 Spelling starts after the phonic sounds are learnt, and of course, your child is able to write the letters.

Learn phonics here.
Learn to write the letters here.
When you feel your child is ready there are lists of simple letters using the basic phonic sounds. Practice a few at a time, your child should be able to spell these with their phonic knowledge.