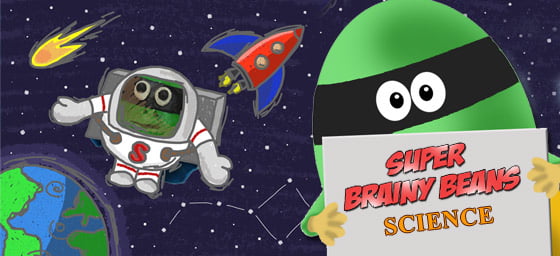 Earth and Space
Year 5 & 6
Earth and Space for kids in Year 5 & 6 explained. Learning in Key Stage 2 Science. Learn our solar system, galaxy and astronomy.
What can you see in space from earth?
There are many things you can see travelling around us in space without having to have a telescope. All you need is a clear night when there are no clouds to block the view and a warm coat if it's cold. These are some of the things you can spot in the night sky.
Stars and planets
Astronomy is the study of the planets, stars and galaxies. Astronomers study the stars in the night sky. You can also see the stars and the patterns they make. These patterns are called constellations. Did you know that the stars don't just come out at night? The stars are still there during the day we just can't see them because the sunlight is too bright to see the dark space beyond.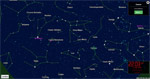 Online Planetarium
Find out what you can see in the the sky tonight. Which planets and constellations are visible with star charts in your area.
Satellites
A satellite is a name given to something that orbits (circles) a bigger object. The moon is a natural satellite as it orbits the Earth. Artificial satellites are put into orbit for a purpose.
In 2019 60 Starlink satellites were sent into space to orbit the Earth in order to improve internet connections all over the world. Further groups of these satellites are still being launched and when they do they can be seen flying across the sky close together. Over time they will drift further apart but you can still see them in the sky flying past one after another.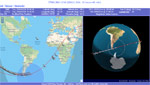 Track Starlink Satellites

See where the Starlink satellites are over earth and when they will be flying over your part of the world.
International Space Station (ISS)
The International Space Station is a large spacecraft that orbits around the Earth like a satellite. It is home to the astronauts that work there. It is a science lab in space where astronauts carry out experiments in zero gravity.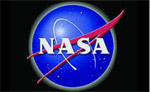 What is the International Space Station?

NASA explains what ISS is and why it was built.
The ISS orbits the Earth once every 90 minutes (1 and a half hours). So there are many chances to see the ISS fly past where you live. The space station looks like an airplane or a very bright star moving across the sky, except it doesn't have flashing lights or change direction. It will also be moving considerably faster than a typical airplane. The space station doesn't fly over where you live every night, so you need to find out when it's next flying over from the website below.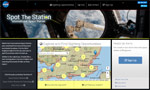 Track the Space Station

Enter your location and find out when the International Space Station is going over.
Explore more of our solar system, galaxy and further into space.
Our Solar System
Sun, Earth & Moon fact file

Facts and moving images to explain orbits, gravity and the movement of our earth and moon.