Human Body KS2 kids learning at Primary School. Learn about the Skeletons, bones and muscles and keeping healthy for Key Stage 2, Year 5 & 6 children.
Teeth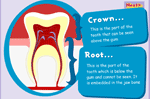 Structure of a tooth

Learn about the different materials that make up your teeth.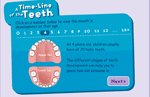 Teeth Timeline

Learn when the different kinds of teeth will emerge.
Follow Super Brainy Beans's board Human Body on Pinterest.
Shop for Human Body