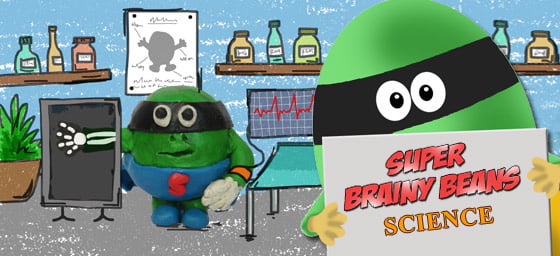 Human Body KS2
Year 5 & 6
Human Body KS2 kids learning at Primary School. Learn about the Human Body and the parts of the body for Key Stage 2, Year 5 & 6 children.
Teeth
Humans are omnivores which mean we eat both plants and animals. So our teeth are designed to eat both things.
We have three types of teeth.
Incisors - These are at the front of your mouth. They are for hitting into the food and cutting it.
Canines - These are the four sharp teeth next to your incisors. There is one in each corner. They are used for tearing your food.

Molars - These are the bigger ones that sit at the back. They are for crushing and grinding your food.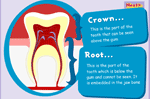 Structure of a tooth

Learn about the different materials that make up your teeth.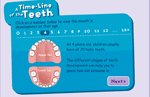 Teeth Timeline

Learn when the different kinds of teeth will emerge.