C S Lewis books for children include The Lion, the Witch & the Wardrobe, Prince Caspian. Read his biography and buy his books.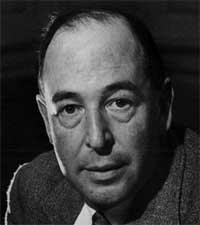 Profile
Name: Clive Staples Lewis
Date of birth: 29th November 1898
Died: 22nd November 1963, aged 64
Place of birth: Belfast, Ireland
Home: Oxford, Oxfordshire, England
Occupation: Novelist, scholar, broadcaster
Family: Wife
C S Lewis Links
Watch Narnia film trailers
Follow Super Brainy Beans's board Narnia on Pinterest.
C S Lewis Books
Shop for C S Lewis books