My Garden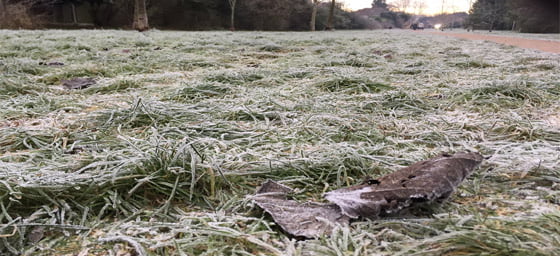 My Garden by Nayan Kothary, aged 10. A autumn, winter descriptive writing piece. Stories by you. Send us your story for our website.
One lonely leaf was hanging off the tree looking down at all the injured soldiers lying on the lush green grass. Their beautiful melted sunlight fading into a dark gloomy brown, curling up, hibernating for winter.
The tall trees stabbed the white fluffy blanket that gave the earth the only warmth it could find.
The birds were nowhere to be seen, afraid that they would freeze if the blizzard entered their bodies.
Crack! I lifted my feet over the snapped twig and my ankles were tickled by the icy cold grass. Autumn took its last breath as its new roommate moved in. The last leaf fell off the tree.
Winter had arrived.
Nayan, aged 10